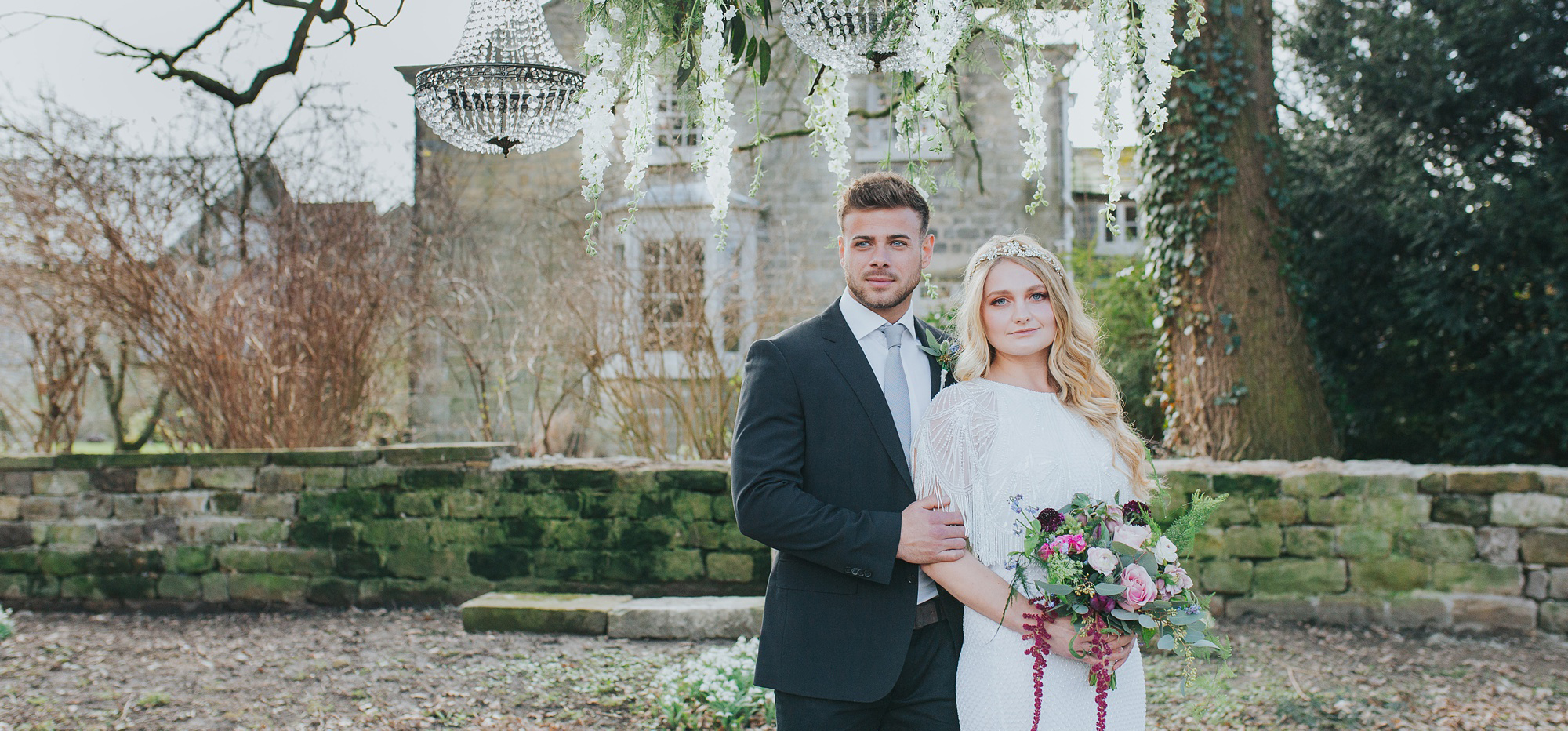 We have another super exciting supplier to spotlight today – an absolute gem of a hair and makeup artist who will be exhibiting at
The Wedding Party – a huge and interactive Wedding Fayre at River Mills Ballroom on the 25th of March
between 11am – 3pm.
Natalie Willingham MUA
Wedding Make-up and Hair

There are so many amazing things to say about Natalie that we hardly know where to begin. Well let's start with the obvious – her work is simply stunning. For Natalie, it isn't about hiding a woman under a mask of makeup and hair – it is about using makeup and hairstyling as a tool to reveal a woman's true beauty. Whether you are looking to rock simple elegance or something funky and fashion forward – Natalie can work with you to select a look that shows off your best assets!
Thank you so much for making me look and feel beautiful. I'm so glad you were there and helped keep me calm.
Natalie is a Leed's based makeup and hair artist who loves spending time with her family including Buster & Missy – her two adorable mini-schnauzers. Her work takes her all over the UK to work with some of the very best clients in the UK.
Natalie has always loved makeup for as long as she can remember and her kit contains all the very best luxury brands including Chanel, Lancome, Charlotte Tilbury, Estee Lauder, Hourglass, Dior and more.
When we put together a few editorial shoots to show off River Mills Ballroom – Natalie was one of our very first calls. We were even lucky enough to pair her up with one of her previous wedding couples (Cind& Thom) who have said that Natalie was the absolute star of their "dream team" wedding.
If you book Natalie for your wedding – you are sure to look as amazing as you feel!
Shevaughn was stunning indeed, it was the most amazing day and Ican't thank you enough for looking after her in the morning. Shevaughn looked absolutely amazing when she walked down the aisle, it was quite simply the best moment of my life.