We have another super exciting supplier to spotlight today – a stunning bespoke dress designer who will be exhibiting at The Wedding Party – a huge and interactive Wedding Fayre at River Mills Ballroom on the 25th of March between 11am – 3pm.
Legend Bridal Designs
Bespoke Wedding Dress Designer

If you want a dress that is really something special and unique – Charlotte at Legend Bridal Designs has you covered – both literally and figuratively! She is able to consult with you to hear all about the wedding dress of your wildest imaginations and then like a magic sewing-ninja she can help you make your dress dreams come true. Charlotte and her team's designs are the kind of dresses that make will your friends and family say "WOW!" Every time I see one of Legend Bridal Designs new creations it is like seeing a dress that walked straight from the pages of a Haans Christian Anderson story.
Absolutely brilliant service from beginning to end. My first dress they made was my wedding dress, the lovely ladies have since made me 3 more for 3 very different occasions!
Legend Bridal Designs is a creative team comprising Charlotte (Boss Lady), Rachel (Designer Extraordinaire)  & Tracy (The millenery & accessory guru). They are the go-to team if you want to look beautifully unique on your big day.
Their dresses can be described in so many ways –  curious, whimsical, eccentric, mischevious, gothic… but never ever boring.
Legend Bridal Designs offers a range of services from bespoke design to a collection of dresses which express a fanciful landscape of beauty. They even design beautiful dresses with HOODED cloaks.I don't know about you – but if my wedding dress had a hood – I would not stop talking about it all day!
We really enjoyed working with Charlotte on one of our editorial shoots and we can't wait to see future River Mills brides strutting their stuff in a Legend-ary dress!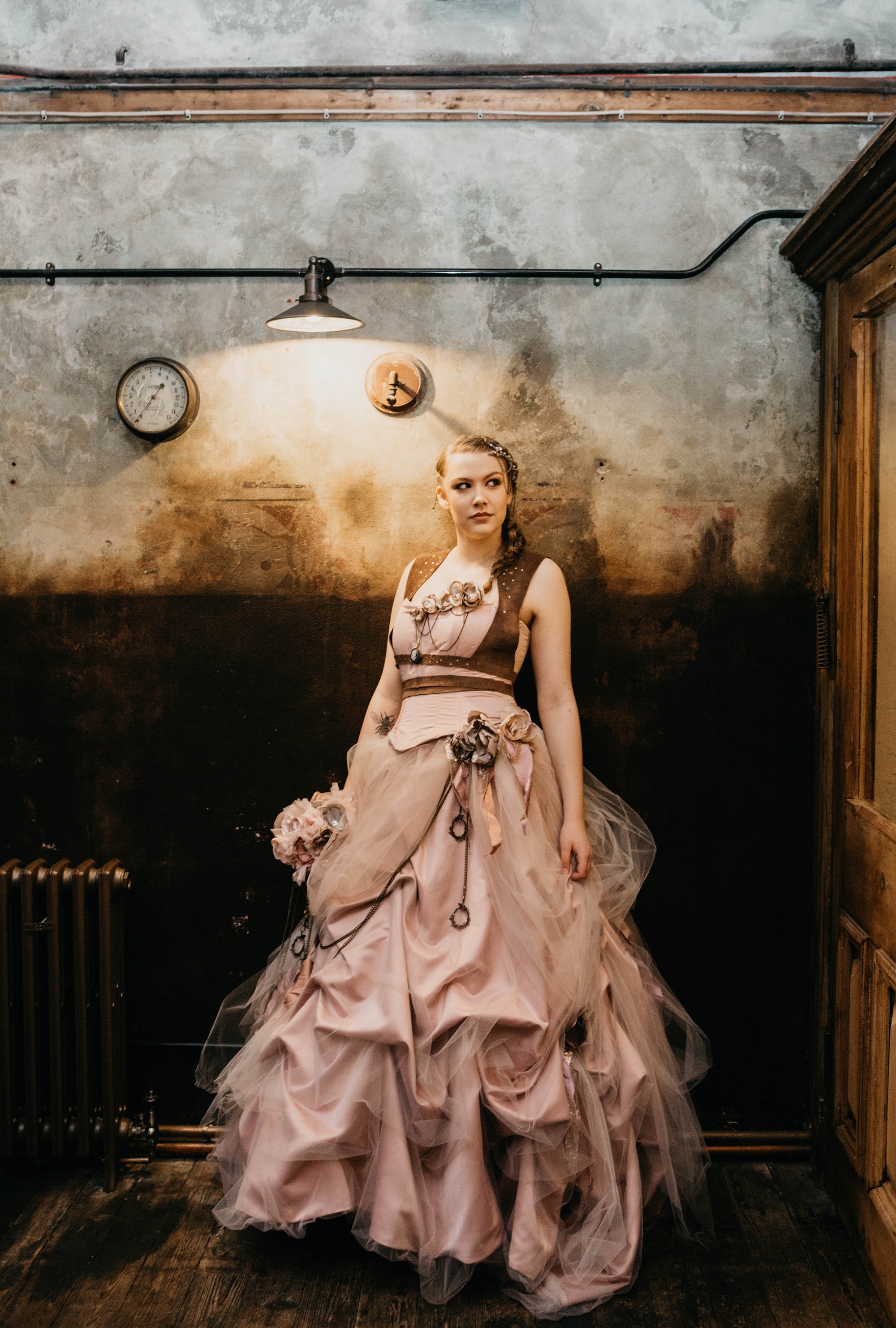 Such a professional, warm and friendly service, places like this are hard to come by these days. Charlotte and Rachel are clearly exceptionally passionate about what they do and have the skills to back this up. I explained what I wanted, Rachel sketched it out there and then, as if reading my mind. The dress came out absolutely perfect and the entire service was thoroughly enjoyable. I cannot recommend Legend Bridal enough.
Images used with thanks to: